We help you with porcelain facades
Porcelain veneers are individually adapted super-thin porcelain shells in the desired tooth color. These are used for aesthetic purposes.
The dental veneers are attached to the front teeth. The patient receives a perfect dental optic in terms of colour, shape and size. Because they are very thin and let light through, you can see no difference between your own teeth and those with veneers. You can choose to use veneers for one or more teeth.
Facades can also be made of artificial materials (bonded veneers), when aesthetic filling material is used. The artificial veneers are either produced by the dental technician or they are made directly by the dentist.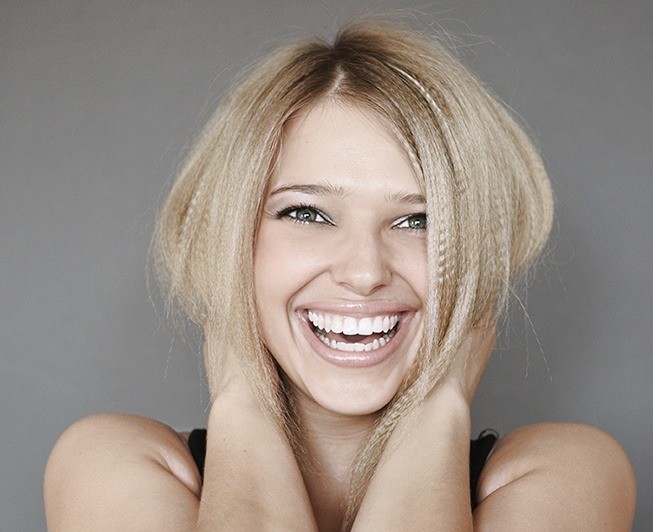 We work minimally invasively
Before the treatment and the actual installation of porcelain veneers in Malmö, impressions are taken of your teeth, which are then sent to our dental technician. The dental technician then performs a wax-up. Rubber guides are made on the wax-up form, so that the dentist can assess how much of the tooth must be removed before the veneer is put on. In this way, we know that we are not removing more than necessary of your own tooth.
Book an appointment for new porcelain facades in Malmö, already today! We at TandCity help you with a brilliant smile and also offer treatment for teeth grinding in Malmö.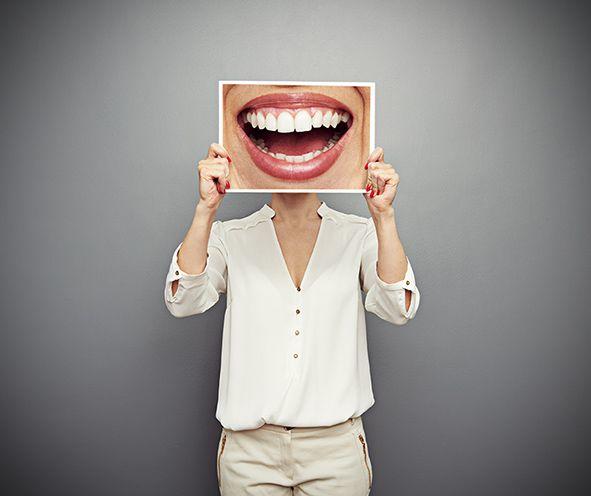 Dental veneers are particularly suitable for patients with:
Discolored teeth – teeth that have, for example, become darker after a root canal treatment
Teeth that have an irregular shape, crooked teeth or uneven teeth
Chipped or split teeth
Worn down teeth
Gaps between the teeth – with the intention of covering the gaps
Since most treatments with porcelain veneers in Malmö are done for aesthetic reasons, it is of the utmost importance that the dentist and the patient are in complete agreement.
At TandCity in Malmö, we are keen that you really get information about every part of the treatment, that you feel well received and get the very best result. We take a photo of your smile and send this to our technician. The dental technician uses special software to create a smile that suits you (Digital imaging). By visualizing how it should look, you can imagine the new smile and changes can be made to your complete satisfaction.
| Prosthetics / Crown / Bridge | Award |
| --- | --- |
| Permanent tooth-supported crown, all-ceramic, one per jaw |  6500 |
| Permanent tooth-supported crown, all-ceramic, several in the same jaw |  4996 |
| | |
| | |
| | |
| | |
| | |
| | |
| | |
| | |
| | |
| | |
| | |
| | |
| | |
TandCity – emergency dental care in Malmö
Are you in need of an emergency time or do you want to have a time quickly for some other reason?
Just calm down, we'll help you. We understand that some things can't wait and make sure you get a time as soon as possible. Contact us at phone number 040 23 66 00 or book your time online. Warm welcome!