Dental filling in Malmö - recreate a beautiful smile
We offer the latest dental filling materials on the market. Choose from different tooth colors and features that can be adapted to your particular situation.
The appearance of the teeth, especially the front teeth, changes a lot with the prevailing light conditions. If artificial material is used for the tooth filling, this fact is taken into account in order for the newly filled teeth to resemble the surrounding teeth as much as possible. At TandCity in Malmö, we work with the latest technology and with fillings made of art materials. In cases where the largest part of the chewing surface must be renewed or when the patient has tandgnisslingproblem, we recommend porcelain fillings. These last longer and wear more slowly. The procedure is similar to that used for crowns, but you keep more of your own tooth.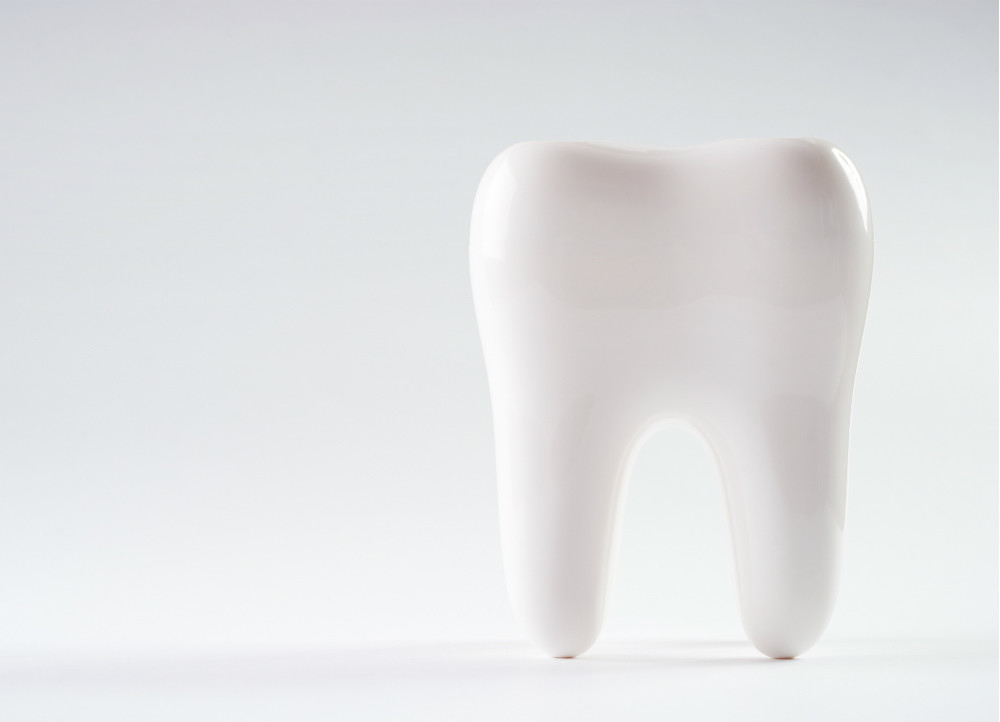 We only use approved tooth filling materials
We do not use metal fillings (amalgam) at TandCity. Since these alloys contain mercury, they are in free form harmful to the human brain and nervous system. The risk is low when used in the oral cavity because the amount of mercury released into the oral cavity through corrosion is very low. However, studies have shown that the amount of mercury measured in nature increases due to increased use of mercury in society and there is more mercury in the food we eat. This combined with aesthetic grounds and taking into account the amount of tooth substance that must be removed when using metal fillings means that we do not use this type of dental filling.
Research is still ongoing on the risk of amalgam fillings. We know that there is continuous corrosion when you have an amalgam filling. The filling slowly expands until surrounding tooth parts fracture. We therefore recommend our patients who may have amalgam fillings to replace these with composite or porcelain fillings, before the fractures occur. The fact that the teeth also become more aesthetically pleasing is a plus.
Dental filling price
| Filling | Award |
| --- | --- |
| Filling a surface on a front tooth or canine tooth |  665 |
| Filling of two surfaces on a front tooth or canine tooth |  1050 |
| Filling of three or more surfaces on front teeth or canines |  1290 |
| Filling a surface on a molar or premolar |  850 |
| Filling of two surfaces on molars or premolars |  1450 |
| Filling of three or more surfaces on molars or premolars |  1750 |
| Composite crown, clinic prepared |  3000 |
TandCity – emergency dental care in Malmö
Are you in need of an emergency time or do you want to have a time quickly for some other reason?
Just calm down, we'll help you. We understand that some things can't wait and make sure you get a time as soon as possible. Contact us at phone number 040 23 66 00 or book your time online. Warm welcome!